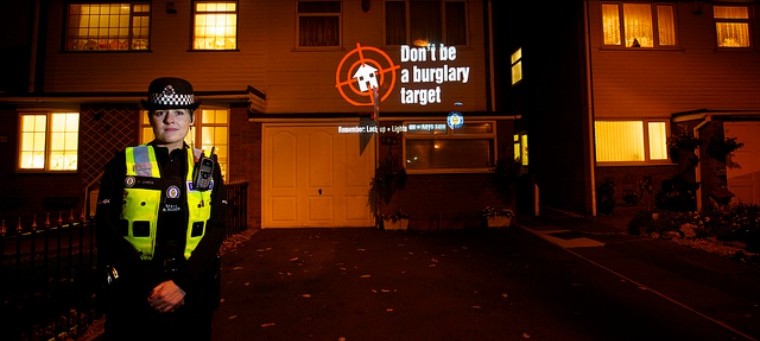 5 Things to Consider When Choosing a Security System
Looking to purchase a security system for your home or place of business? There's no denying the fact that security systems are an excellent burglary deterrent. Studies have shown that homes with security systems are up to three times less likely to be burglarized than homes without them. But not all security systems are made equal, and it's important for individuals to choose the right ones.
Contact Sensors
How many contact sensors does the security system come with? Contact sensors are placed on the doors and windows, triggering a loud audible siren if tripped when the alarm is activated. You'll want to have a contact sensor on each door and window for maximum protection; otherwise, points of entry will remain unprotected and vulnerable to intrusion.
Shock Sensors
Contact sensors alone may not offer full protection in the event that a burglar decides to smash the window. If the contact sensor remains in place, it won't trigger the alarm, allowing the burglar to enter the property undetected. But there's a solution to this predicament: shock sensors. Shock sensors are designed to detect shocks from impacts. Whether it's a baseball bat, brick, or just a gloved fist, shock sensors will detect the impact and trigger the alarm.
Motion Sensors
A third safeguard that's commonly found in modern-day residential and commercial security systems is a motion sensor. Frequently placed in large and open areas, they are designed to detect the movement of intruders. Motion sensors use infrared (IR) technology, which picks up on the heat signature of humans.
Some people wrongfully assume that motion sensors are not suitable for their property because they own dogs or cat. However, motion sensors are only designed to pick up on large heat signatures that are comparable to that of humans, meaning Fido will not trigger your alarm.
Control Panel
The control panel is the heart and soul of an alarm system. It contains all of the buttons needed to set and customize the system. Pay attention to the control panel to see whether or not it suits your needs. Does it have panic buttons? Is it touchscreen-enabled? How many control panels does the system come with?
Monitoring Service
Of course, a security system is only as good as the monitoring service that's watching it. This is why do-it-yourself (DIY) systems are not recommended. If a burglar trips your alarm, you'll want the police to come investigate as soon as possible.
Without a professional monitoring service, the alarm will sound but there's no guarantee anyone will hear it, let alone contact the local police. Opting for a professional-grade monitored security system will give you peace of mind knowing that if your alarm is tripped, the monitoring company will attempt to contact you ASAP. And if you fail to answer, or if you provide them with the wrong passcode, they'll contact the local police.
Cultris Security Systems has been helping home and business owners protect their assets in the greater Houston area for more than 10 years. We can analyze your security vulnerabilities and design a system that fits your needs and your budget.
Contact us today at 281-506-8466 or visit us online — knowing your home and family is protected will give you an incredible peace of mind!
Image attribution: https://www.flickr.com/photos/westmidlandspolice/
Summary
Article Name
Description
A security system can provide peace of mind but they are not all created equal. Here are some things to consider before purchasing one.
Author